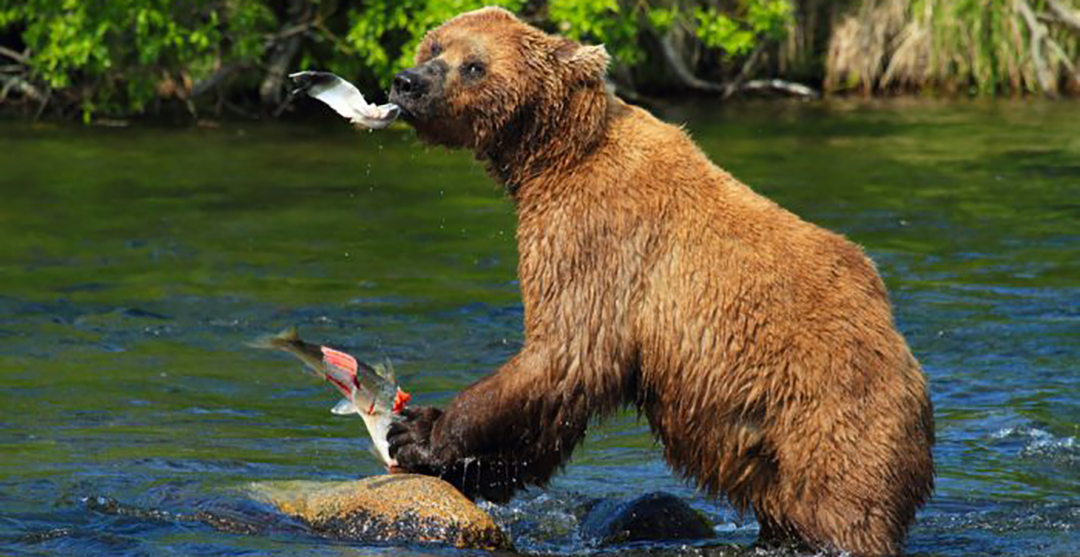 When is fishing season?
+
We are conducting salmon fishing trips from May 15th to September 15th.
What do I need to bring?
+
A complete list of required, and suggested, items to bring on your fishing trip are available
Here
How cold will it be?
+
Temperatures vary so we suggest dressing in layers. Always be prepared with layers of clothing since unexpected weather changes may occur, we also suggest 2 pairs of socks, a light and heavy pair, to wear in your hip waders! In the event of rain, wind, or other undesirable weather, our boats covered and heated unlike most other fishing tours.
Is alcohol allowed?
+
Hard liquor is not allowed, we allow some beer and wine only. No consumption and no open containers are allowed while boat is in motion. For your safety, and the safety of others, if you arrive inebriated you will not be allowed on a fishing excursion!
Will there be spin fishing or fly fishing?
+
Both! All spin fishing equipment is provided by us. Fly fishing is available on request, but we require notification during booking of your fishing trip.
Can we fish from the bank as well as the boat?
+
Yes, each trip is custom tailored depending on the river conditions and the fish to ensure the best chance for your success
Can I keep fishing after I've reached my catch limit?
+
You may catch and release as many fish as you'd like, however, when fishing for King Salmon, once your limit is reached and retained, state law requires that no more fish be caught.
CANCELLATION & REFUND POLICY
+
If cancellation is made less than 72 hours: You will be charged for the charter fee in full.
If cancellation is made within 30 days of you charter: You will be charged for half of the charter fee.
**On a case by case basis we may deviate from this policy depending on circumstances**